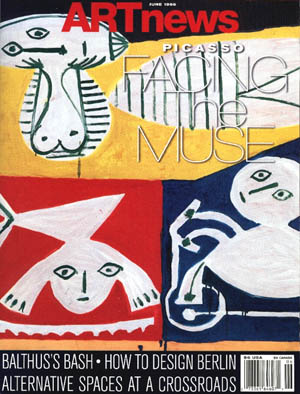 Sandra Bierman finds that the mountains surrounding her Boulder, Colorado, home, the colors of the land, the way the light plays on different shapes, and the feelings the West invokes in her all have an important impact on her figurative paintings. "Most of my works have a western influence. Sometimes, it is not on the surface, but is felt. When I look at my work, I see (or feel) the nature, the light, and the freedom of the West . . . the uncluttered simplicity and beauty I feel living here. I think of how the flat grasslands looming east of the Rocky Mountains must have been years ago, before the tracts of houses replaced the pasture lands, and I try to capture what I feel."

She worked for several years in the corporate world before being able to turn to art full-time. She found moving to Colorado had an inspirational effect. "It wasn't until I settled in Colorado and felt the serenity and peace of the mountains, the expanses of landscape, and the wonderful light that I was able to get in touch with my inner self and return to my art. It was here that my art began to bloom. The West made my art able to happen."
Sandra Bierman,
The Rain Barrel, 1995,
oil on canvas,
40 x 30".
from ARTnews, Spring 1996
---
Return to Reviews